Thank You for Registering!
The live event is over. However, we've sent you two recordings from this amazing series — for FREE! Check your inbox for details!
PLUS here's a Special Offer for You…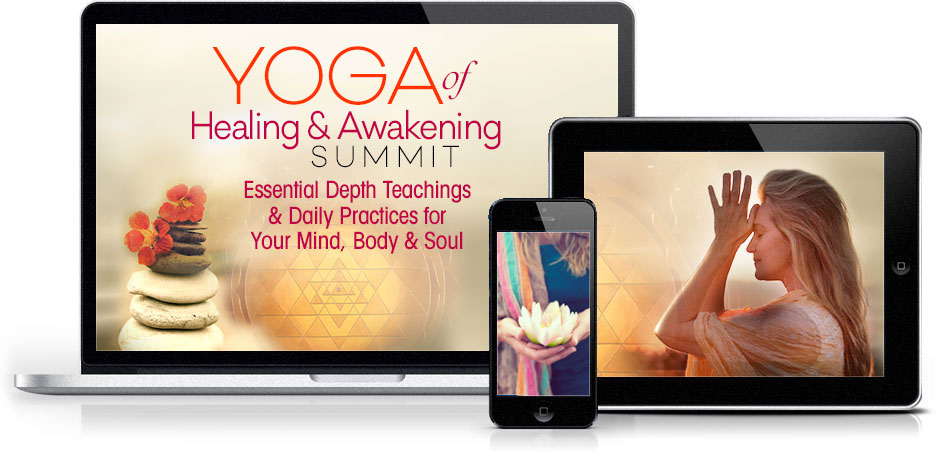 Here's What You'll Receive:
Yoga Awakening Collection 2019
The Yoga Awakening Collection 2019 gives you the opportunity to receive lifetime access to:
| | |
| --- | --- |
| | BONUS Complete 7-Part Course: Yoga of the Heart with Saul David Raye |
| | BONUS 4 Streaming Practice Videos from Cyndi Lee, Sierra Hollister, Sarah Garden & Dianne Bondy |
| | Streaming Video Recordings of EVERY session in the Yoga of Healing & Awakening Summit series |
| | PDF Transcripts of each session — to refer back to, follow directions, take notes, highlight, and search for key words |
| | Donation to Divine Shakti Foundation to improve the lives of women and girls in India |
Package Value: $500
Now Only: $247


Discover Balance, Restoration & Deep Healing Through Yoga
In our fast-paced culture, we're increasingly disconnected from ourselves and the world around us...
We're losing touch with a vital connection to our innermost Self, which is essential for restoring balance and rejuvenating our entire being.
With the Yoga Awakening Collection 2019, you'll journey to the birthplace of yoga – and gain access to highly esteemed yogis who will show you exactly how to deepen your practice, open to a new level of presence, and expand your conscious awareness.
You'll lock in lifetime access to swamis, swaminis, leading yoga teachers, health practitioners, and inspiring educators who've distilled centuries of ancient practices for you. This package features an exclusive collection of videos, interviews, and teachings curated specifically to help you restore balance and cultivate deep personal (and planetary!) healing.
PLUS, you'll receive INSTANT ACCESS to these 8 BONUSES (A $500 Value!) when you act NOW!
Yoga of The Heart: Yogic Wisdom for Inner Peace, Expanded Energy & Spiritual Awakening
7-session series with acclaimed yoga teacher Saul David Raye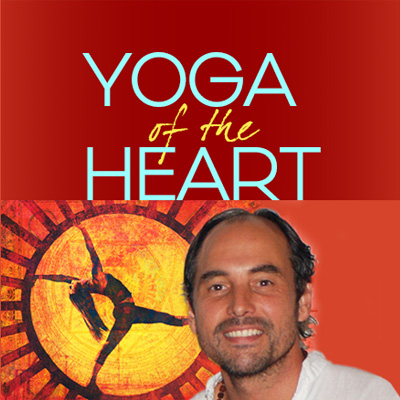 Activate the five dimensions of the self and awaken your heart to deeper love, bliss, and wisdom. You'll experience the power of heart-centered yogic wisdom and practice – and awaken your highest potential through yoga's holistic path for body and mind – through this powerful 7-module training with yoga teacher, healer, and spiritual activist Saul David Raye.
In this 7-session training, you'll discover:
Practices to awaken your energetic heart for greater health, energy, and peace
Yoga's sacred map of the Self (Being)
The Power of OM for individual and global healing
The five layers (koshas) of the soul – and how to access them and experience your radiant heart
Three essential yogic teachings: Dhri = Dharma (Universal Truth), Kri = Karma (Action) = Soul Force, and Ritam (Cosmic Rhythm, Evolution)
The quantum power of the spiritual heart (Hridaya) at the center of your being
Your own practice of meditation and prayer using mantra, heart-centered techniques, and other practices
Receive seven 90-minute sessions (recordings + transcripts):
Module 1 – The Yogic Map: Understanding Life as the Journey of the Soul
Module 2 – The Power of the Heart
Module 3 – The Power of Nature & the 5 Elements
Module 4 – The Power of Sound
Module 5 – Yoga: Accessing Expanded Levels of Energy, Wisdom & Consciousness
Module 6 – The Key That Unlocks the Door
Module 7 – Putting It All Together: Yoga as Conscious Living & Loving
Yoga International
Exclusive Practice Collection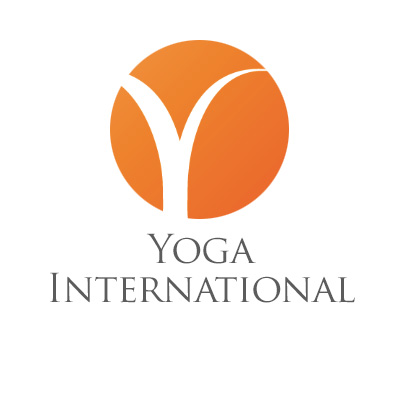 Strengthen and nourish your body, mind, heart and Spirit with 4 powerful videos including guided yoga practices from several of yoga's leading teachers from Yoga International! Integrate and embody the wisdom from Yoga of Healing & Awakening Summit on your mat and with your breath, in the comfort of your home. This exclusive collection includes practice videos ranging from 45 minutes to 75 minutes each of mindful, strength-building classes that will sharpen your focus and enliven your day.
Slow Flow Hip Opener
Streaming video by Dianne Bondy
Slow it down with Dianne in this sequence from Yoga International that moves toward frog and double pigeon. Class includes a malasana (squat)-based flow and long holds in lunges and wide-legged forward folds. Variations are offered along the way so you can work at a level that's right for you. Enjoy the pace!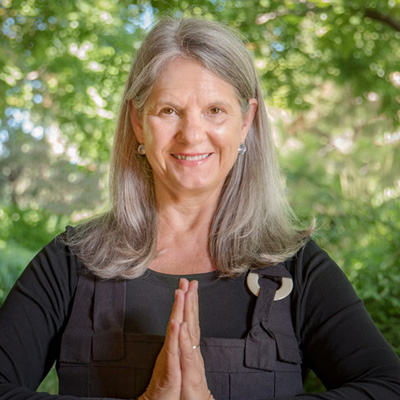 Invigorate Your Day
Streaming video by Cyndi Lee
This 75-minute mindful, strength-building class features steady, slow, and challenging flows that will sharpen your focus and enliven your day. You'll practice classic poses and creative movements that will keep your interest piqued as you move with your mind, body, and breath as one.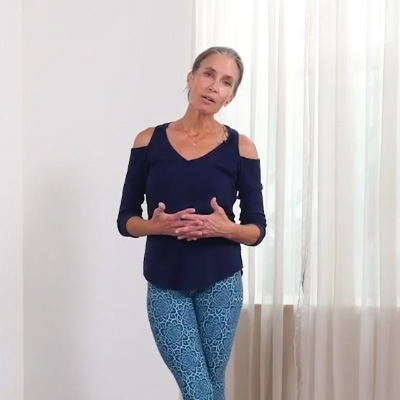 Bone Building Flow
Streaming video by Sierra Hollister
This 45-minute bone-building flow is designed for people who have (or are at risk for) osteoporosis. You'll practice a sequence of nine poses twice: The first time you'll flow through the poses, and the second time you'll hold each pose for 30 seconds.
The asanas offered in this class are from a longer series (of 12 common yoga poses) used in a study conducted by Loren Fishman, which found that 30-second holds are key for building bone density. Move at your own pace and remember to take breaks whenever you need to.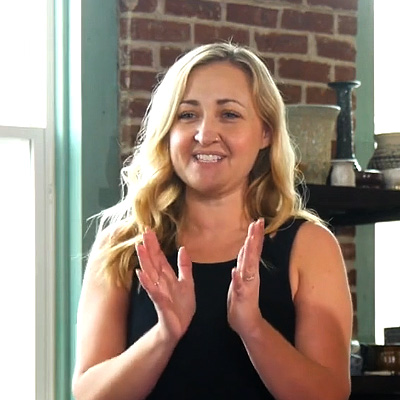 Yoga for SI Joints
Streaming video by Sarah Garden
Join Sarah Garden for this 45-minute blend of discussion and practice where you'll explore SI joint anatomy and physiology, learn yoga and lifestyle tips for SI joint pain, and practice a therapeutic sequence designed to help alleviate that pain.
Embodying Unbreakable Wholeness and Wholeness of Being
Streaming audio and PDF by Richard Miller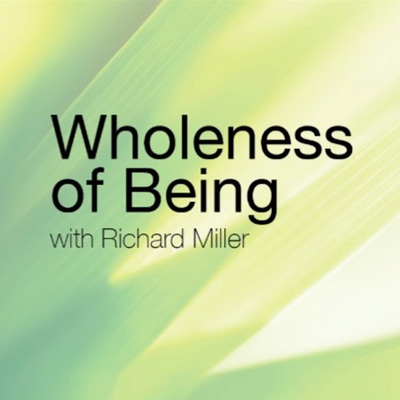 When we don't recognize our innate wholeness, we feel there's something's amiss in our life. When we realize our wholeness, we recognize an indestructible resource that allows us to weather every challenge that life puts before us. Enjoy this 10-minute practice that supports you in recognizing and embodying your wholeness.
Tour of the Joints
Streaming audio by Larry Payne
This safe, therapeutic yoga class focuses on common aches and pains... including lower and upper back, and knees and hips. (Caution: This isn't for everyone in acute pain. Check with your doctor if you're not sure it's safe for you.)
You'll receive ALL of these bonuses PLUS unlimited access to the recordings and transcripts of EVERY Yoga of Healing & Awakening Summit session – empowering you with essential teachings on the healing power of yoga.
Package Value: $500
Now Only: $247


Your Yoga Day Toolkit
The visionary masters and esteemed practitioners in the Yoga Awakening Collection 2019 will guide you in yoga practices, guided meditations, soothing sound baths, and healing breathwork for restoring, balancing, and invigorating your body, mind, and soul.
You'll enjoy the opportunity to experience and celebrate the beauty, power, and depth of yoga as a vehicle for living a divine life and creating a world built on Oneness.
With this invaluable resource, which you can turn to time and again, you'll discover:
Interviews from the banks of the holy Ganges River with some of India's most respected spiritual leaders
In-depth conversations demonstrating how the ancient wisdom of yoga is spreading across the globe – and addressing modern global challenges, one person, one breath at a time
Ways yoga can awaken you to a natural intelligence that will guide your life, moment by moment, and help you contribute to a more peaceful world
How yoga is awakening the Sacred Feminine and Conscious Masculine around the world
Interviews and musical performances with top kirtan musicians
How your own unique sound was specifically designed for your particular body and brain – as the most powerful tool you have for healing, clarity, confidence, and radiance
How yoga was intentionally sent to the West (planned centuries in advance) by great saints to help harmonize humanity
Why the crisis of addiction goes far beyond substances and behaviors – and how to apply the essential teachings of yoga to the root causes and the process of healing
The real cause of burnout – and how to prevent it from happening to you
Yoga interventions for cancer patients and survivors
How to integrate the original Yoga Sutra philosophy (and the spiritual "do's" and "don'ts" it prescribes) off the mat and in your daily life
How to create an equitable, inclusive, and progressive yoga space for ALL
The five points of yoga and how they create joy, health, longevity, and peace
The most important thing you can learn on your mat
When you own the Yoga Awakening Collection 2019, you'll discover profound wisdom and practices to transform your practice and dramatically improve your lifestyle, increase your creativity, experience greater compassion, and tap into your true soul purpose.
Divine Shakti Foundation

A portion of your purchase will be donated to the Divine Shakti Foundation (DSF). Your contribution supports the holistic wellbeing of women, their children, and orphaned and abandoned children.
DSF works to identify needs and design and implement programs to support women and children to be socially and financially self-sustaining... as well as raise awareness of the problems facing women and children through education and mass communication. DSF is also engaged in activities for the preservation of Mother Earth, especially protecting the holy Ganges River and providing a safe and natural environment for India's revered cows.
Here's What You'll Receive: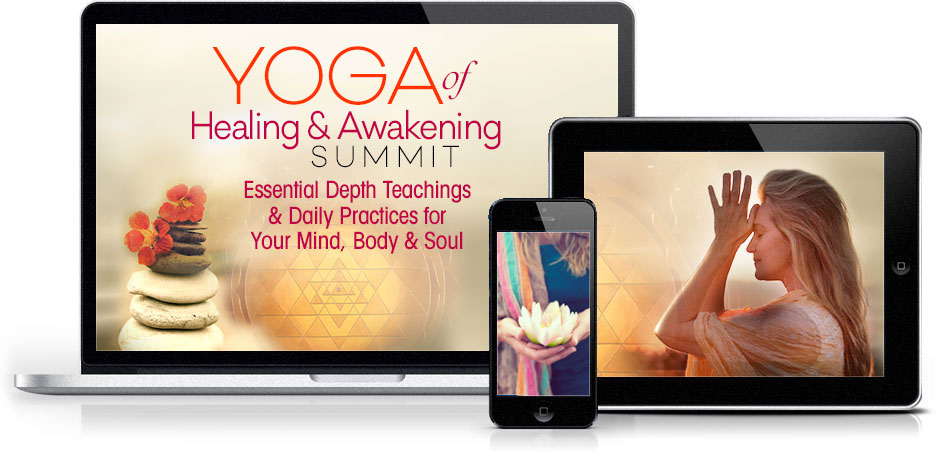 Yoga Awakening Collection 2019
Digital Recordings & Transcript Downloads
The Yoga Awakening Collection 2019 includes:
| | |
| --- | --- |
| | BONUS Complete 7-Part Course: Yoga of the Heart with Saul David Raye |
| | BONUS 4 Streaming Practice Videos from Cyndi Lee, Sierra Hollister, Sarah Garden & Dianne Bondy |
| | Streaming Video Recordings of EVERY session in the Yoga of Healing & Awakening Summit |
| | PDF Transcripts of each session — refer back to, follow directions, take notes, highlight & search for keywords |
| | Donation to Divine Shakti Foundation to improve the lives of women and girls in India |
Here's what participants from last year's Yoga Day Summit had to share:
I've never experienced anything like The Shift Yoga Summit. The myriad of different speakers, practices, and music was very engaging and uplifted me. It made me want to dig deeper and study more of what the teachers have available. I plan on making this a yearly retreat and hope to put a group together to attend next year.
– Rena Hunt, San Diego, California
Excellent diverse range of topics raising awareness and inspiring like-minded people to join forces in the universe. I'm most grateful for free access to such a wealth of riches.
– Hilary DuPres, Vancouver, Canada
Whether you're a beginner or seasoned yogi, this summit was inspiring, insightful, and truly a pleasure to be a part of. In a word, fabulous. Thank you so much!
– Chance, Albuquerque, New Mexico
The Yoga Summit was the perfect mixture of different kinds of yoga styles, spiritual thinking, breathing techniques, and meditation. A dream come true! Thank you so much, Yoga Summit Team, for making it possible!
–Matt Giordiano
As someone who's relatively new to yoga, I found the summit enormously exciting, informative, life-affirming, and inspirational. So many of the speakers' experiences resonated with my own experiences of yoga. Many thanks and keep up the wonderful work!
– Gemma Boyd, London, England
This summit fed my body and soul on so many levels! I am grateful for the opportunity to purchase access for later use. I look forward to listening to the presentations again and again to learn, blossom, and expand my yoga practice! Namaste!
– Melissa A. Smith, Columbia, South Carolina
I felt I was gifted a smorgasbord of a wonderful cross-section of some of yoga's top teachers. What a gift. The fact that this was available for free reflects on the purity of The Shift Network's intention to help create a true change in world consciousness.
– Robert Omansky, Long Island, New York
Package Value: $500
Now Only: $247


OUR 100% GUARANTEE MEANS NO RISK TO YOU!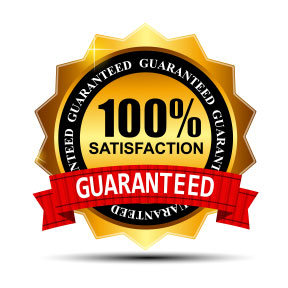 When you upgrade today, your purchase is backed by our complete money-back guarantee. If for any reason at any time within 60 days you decide the Yoga Awakening Collection 2019 is NOT right for you, just visit our Customer Service Center and request a full refund. We'll cheerfully refund your payment in full within five business days.
Upgrade Now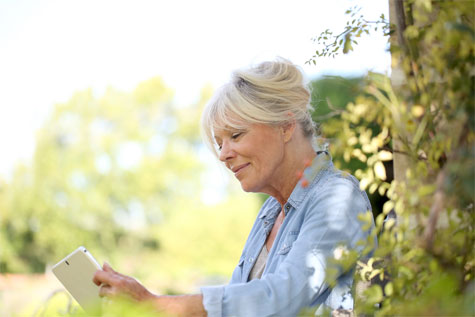 PRESENTED BY
The Shift Network
in association with Parmarth Niketan & Yoga International
Co-Sponsors