Sign up now to receive these FREE recordings and to be notified about our next Yoga of Healing & Awakening Summit:
Why Kundalini Yoga Works and How to Make It Work for You with Kia Miller
Our Unbreakable Wholeness of Being with Richard Miller
Featuring 50+ World-Renowned Speakers, including:
Click photo for more info

Kia Miller

Jai Dev Singh

Nikki Myers

Gloria Latham

Seane Corn

Dianne Bondy

Mary Taylor

Richard Freeman

Ana Forrest

Jose Calarco

Sister Dr. Jenna

Richard Miller

Jai Uttal

K.P. Khalsa

Congressman Tim Ryan

Judith Hanson Lasater

Bianca Alexander

Raja Choudhury

Sandra de Castro Buffington

Waylon Lewis

Dr. Chelsea Jackson Roberts

Yogrishi Vishvketu

Jacoby Ballard

H.H. Pujya Shankaracharya Swami Divyanand Teerthji

Tasha Eichenseher

Yoshi Aono

Nicole Vahlkamp

Amandine Roche

Larry Payne

Sivamani

Beryl Bender Birch

Matthew Remski

Swami Brahmananda

Brother Pranavananda

Desiree Rumbaugh

SIMRIT

Tari Prinster

Nubia Teixeira

Ven. Bhikkhu Sanghasenaji

Swami B.A. Paramadvaiti

Brian Siddhartha Ingle, RSME

Daphne Tse

Bhava Ram

H.H. Pujya Swami Dayanandaji

Mongolian Singers

Radhanath Swami

Swami Brahmdev

Swami Bodhichitananda Saraswati

Dena Merriam

International Yogis & Yoginis

Sat Shree

Anandra George

Michael Alexander

Kirtaniyas

Erica Kaufman

Amber Karnes

Satya Kalra

Bruce H. Lipton, PhD

Tommy Rosen

Laura Plumb

Michael A. Singer

Dr. Andréa Paige

Saul David Raye

Anand Mehrotra
With Hosts: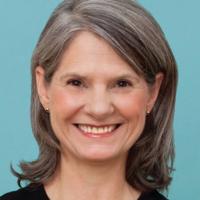 Cyndi Lee
Founder of OM yoga Center, Author & Lay Buddhist Chaplain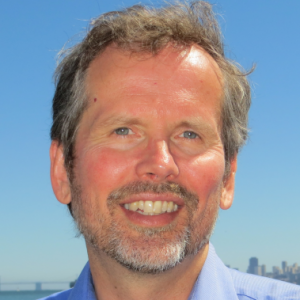 Phillip Hellmich
Director of Peace for The Shift Network & Author of God and Conflict
Are you ready to transform your practice... and your life?
While yoga strengthens and tones your physical body, its deeper gifts invite you to access so much more...
Beyond the vitalizing asanas, yoga is a transformational tool for accessing the wisdom and guidance that's available to you, within you. It's the key to unlocking your capacity to shift your energy... heal chronic illness, stuck emotions, stress, and anxiety... unify with a greater intelligence... and navigate life with a lot more ease.
That's why we're thrilled to present our brand-new global gathering, the Yoga of Healing and Awakening Summit series!
What makes this series unique are the visionary masters and esteemed practitioners — 50+ world-renowned yogis, swamis, swaminis, sages, musicians, scientists, and beloved teachers from around the world — who are sharing powerful depth teachings.
You'll go beyond trendy exercise routines and deep into a holistic practice that promises to shift your present and our future.
With more than 60 sessions — including exclusive videos with yogis on the banks of the sacred Ganges River — you'll enjoy the opportunity to experience and celebrate the beauty, power, and depth of yoga as a vehicle for living a divine life and creating a world built on Oneness.
Whether you're new to yoga or you're a seasoned practitioner — you'll discover new insights and practices, for restoring, balancing, and invigorating your body, mind, and soul.
From the United Nations International Day of Yoga 2019
Our 4-day series began on the International Day of Yoga — with yoga teachers gathering from diverse traditions for a journey through the world of yoga, from its ancient roots in India to today's global movement of transformation.
Here are some of the powerful speakers who shared on that special day: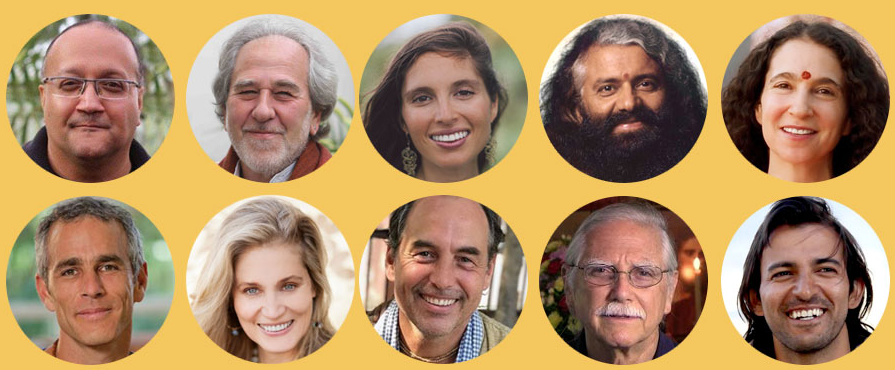 Your free registration includes these special features on the International Day of Yoga:
8+ hours of global video broadcast with 40+ top luminaries
A journey to the birthplace of yoga — the foothills of the Himalayas along the banks of the holy Ganges River
Inspired yoga and meditation practices for all levels of practice
Interviews with world-renowned yoga teachers, and visits to holy sites in and near Rishikesh, India
A Virtual Retreat for ALL Levels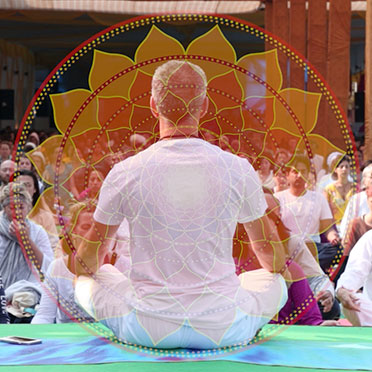 Whatever your experience with yoga, this unique series can help you go to the next level... beyond what you imagine is possible.
If you're an experienced teacher, you'll discover new insights and practices to further enlighten your students and enhance your classes, workshops, or studio. You'll also be immersed in deeper techniques from teachers around the globe to enrich your practice — and that of your students.
And, if you're newer to yoga, you'll dive deep into ancient wisdom and inspiring new practices to dramatically increase your health and creativity, experience greater compassion, and tap into your soul's true purpose.
With the Yoga of Healing and Awakening Summit series, you'll receive exclusive access to exceptional video and audio sessions with leading teachers across a wide spectrum of lineages and styles of yoga.
Move beyond the poses and into the true heart of yoga....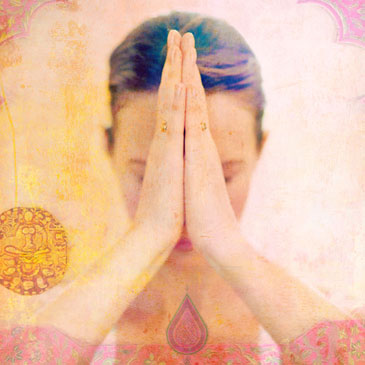 At this time in history, we're experiencing many great shifts on this wondrous planet, both personally and collectively.
We face addictions and distractions, disease and trauma, political unrest, war and environmental degradation, as well as a pervasive sense of disconnection from each other and the natural world... all of which calls on us to become the change that we know in our hearts is possible.
On and off the mat, yoga is a powerful path for this change — and a path to becoming more radiantly healthy, spiritually awake, and passionately engaged.
With this life-changing journey (a virtual mini-retreat!), top yoga experts from India and around the globe are sharing their vast knowledge and invaluable insights about the many ways yoga is cross-pollinating with other practices... leading to major lifestyle shifts and impacting our individual and collective lives today.
They offer their sacred wisdom and teach exercises directly from the birthplace of yoga in India, literally from the foothills of the Himalayas along the banks of the Ganges River — tapping into the thousands of years of energy, power, and transformation experienced at these holy sites.
No other series offers you the up-close and intimate experience of yoga from its origins, with so many teachers, teachings, and practices all in one place...
If you're ready to move beyond the poses and into the ancient roots and deep wisdom that these world-renowned visionaries have to share with you...
Join a visionary community of yogis for the Yoga of Healing and Awakening Summit series to make your best contribution to a thriving new world — and discover yoga practices, guided meditations, and healing breathwork for restoring, balancing, and invigorating your body, mind, and soul.
Here's some of the wisdom our illuminating teachers are shaing with you...
| | |
| --- | --- |
| | Kia Miller demonstrates how kundalini yoga stimulates energy to shift old patterns and create the balance and connection you crave. |
| | Michael Singer provides insights from his New York Times #1 bestselling book, The Untethered Soul. |
| | Raja Choudhury shares about Shiva and Shakti as the core foundation underpinning to the teachings of Hatha Yoga and Kaula Tantra. |
| | Jai Dev Singh highlights the Heroic Heart and how embodying compassion for others opens you to experience the eternal flow of unfiltered love. |
| | Gloria Latham reveals how kundalini yoga helps you unlock the purpose that's already encoded within you — so you can start living into the goals that are aligned with your soul. |
| | Seane Corn illuminates how our evolution is the revolution, and how it begins the moment we take accountability for the choices we make that separate us from each other, the planet, and Spirit. |
| | Mary Taylor and Richard Freeman show you how to find the best practices for you, and how to modify and sustain a healthy practice during challenging times. |
| | Sister Jenna offers a special Yoga Day message about how to use the yoga of the mind to heal your thoughts, body, environment, relationships, and our planet. |
| | Ana Forrest and Jose Calarco describe 9 Steps to Conscious Eating — and how together they're the greatest action you can take to save the environment, the animals, and the human race. |
| | Richard Miller sheds light on how your unbreakable wholeness of being is an untapped resource that holds the key to mind-body healing. |
| | Sadhvi Bhagawati Saraswati discusses the annual International Yoga Festival which takes place in Rishikesh, India on the banks of the holy Ganges River — considered the birthplace of yoga. |
| | H.H. Pujya Swami Chidanand Saraswatiji begins the summit with a warm welcome and special United Nations Yoga Day message from the banks of the holy Ganges River. |
| | Jai Uttal shares kirtan prayers and chants that can unify you with a stream of consciousness and devotion that's been flowing for centuries. |
| | Judith Hanson Lasater describes why "doing nothing" every day for 20 minutes will reduce your stress, increase your creativity, and make you happier — AND how a simple 2-minute daily habit will change your life. |
| | K.P. Khalsa provides insights on how to sharpen your yoga practice with herbs to promote flexibility, strength, concentration, hormone balance, and a pain-free body. |
| | Congressman Tim Ryan explains why yoga, mindfulness, and meditation are critical to healing our social, political, and ecological crises. |
Receive These FREE Bonus Gifts When You SIgn Up!
When you sign up — at no charge — for the Yoga of Healing and Awakening Summit series, you'll also receive these special bonuses:
Awakening Yoga 60-Minute Flow
Music by DJ Taz Rashid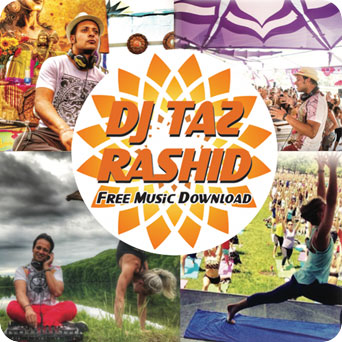 Enjoy this beautiful heart-opening collection of updated 2019 tracks from DJ Taz Rashid — perfect for an asana flow sequencing — mixing sounds from around the world with modern dreamlike vocals and textures. It's also great work/study music.
Music from the Yoga of Healing and Awakening Summit
Streaming music by White Swan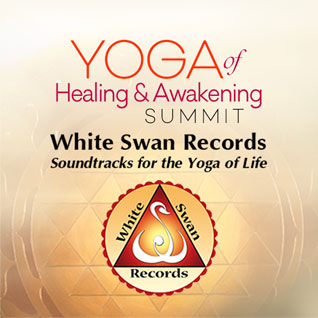 Enjoy this uplifting collection of music from White Swan designed to invoke change. Artists include Deva Premal, Miten, Brenda McMorrow, Radharani, and Stevin McNamara.
Transform Your Practice (and Your Life!) Through the Power of Yoga
Whatever your background, you'll experience the depth of presence and stillness available to you as you live and breathe as a modern yogi.
You'll move among your many roles with ease and grace — from parent to entrepreneur to change agent — each lived as an expression of the path of the yogi.
You'll receive insights you can apply immediately to deepen your yoga and meditation practices... to improve your health and relationships... and to gain clarity on how to achieve and embody a healthy balance of masculine and feminine qualities.
And you'll be in good hands with series host Cyndi Lee, award-winning author, founder of NYC's famous OM yoga Center, and the first female Western yoga teacher to fully integrate yoga asanas and Tibetan Buddhism in her practice and teaching...
If you want to know how you can go beyond a few hours a week of practicing asanas to living a deeply holistic yogic lifestyle — be sure to sign up for this truly transformational series...
PRESENTED BY
The Shift Network
in association with Parmarth Niketan & Yoga International
Co-Sponsors